From Death to Life
​By Jodi Moses
Oh what I fool! I thought it was love that you stood for! I laid it all down for you and allowed you to rock me to the core!
You stole months of my boy's lives that I'll never get back, I willingly handed them over as if they were worth the next sack.
Now I cry and live in misery and my heart wrenches with pain, It's a daily struggle just fighting to stay sane.
You haunt me with terrible memories and lies, All I can remember are two troubled little faces and their heartbreaking cries.
"Mommy, please don't go!" "Mommy, I love you!" You had me so brainwashed I thought they'd be better off if I do.
You beat me, left me broken, and stole the greatest part of my years, You left a gaping hole inside of me, exposing lies and fears.
As they lowered my son into the ground you whispered in my ear, "You're a worthless mom and you deserve these tears."
You had me praying, "God, please just let me die." I couldn't understand why I still wanted to get high.
You took everything I ever loved, my precious baby boys, Your intentions were always to steal, kill, and destroy.
I was left with nothing but the question, what have I done? My God, my God, You have forsaken me and taken my oldest son.
I try to pretend I'm okay, that everything is fine, When all I really wanted was a second chance to sing 'you are my sunshine.'
As I sat hopelessly bound by guilt and shame in that prison, I heard a still small voice whisper, "child, He has risen!"
My beloved, don't believe those lies and all that deceit, My name is Abba Father, Jesus Christ, Lord Most High and I came to defeat!
My child, submit to me, rebuke the devil, and he has to flee, I just need you to stop for a moment, know that I am God, and see.
Are you heavy laden and overwhelmed by your sin? I died just for you my love, I don't care where you've been.
"I came that You may have life and life more abundantly, My truest love, my dearest child, don't you want to be free?
I am the great I am and I am the ultimate Savior, My goal is your sanctification, to redeem your behavior.
Are you tired of living, or more like dying in hell? My child search no more, I give you rest, now come to the Well.
My love, shout the battle cry you have to proclaim, Oh my God my heart and soul will never be the same!
Your love all I ever needed, how great it is to pursue, Oh how my failures, shame, and worries have become so few.
All the pain and suffering the enemy caused in my story, My Sovereign faithful God is working for my good and His glory.
I am no longer a victim, I stand before you victorious. The Lord is my stronghold, my fortress, He created me to be glorious.
I am a child of God, Jehovah Jireh, Hosanna, my heart sings your praise, My master, it is for you that I live all my days.
In your trustworthy, loving hands, God I have found rest, Today I can stand and proclaim that I am truly blessed. ​
​GOODBYE HEROIN
By Wendi Suarez
You started off as a tiny white pill. I still can remember the first time I bought you with that $20 bill.
The warmth in my veins, the pinned needle eyes. I thought I was in love and believed all your lies.
I chose you over my family and gave you my entire life. My husband divorced me, and I became your wife.
It was till death do us part as you were always there. It wasn't long, and my life was in despair.
You turned me into something I swore I'd never be. Prostitute and Homelessness…a prison I hated and would never be free.
You always got the last word and always got your way. But, not anymore and your going to listen to what I have to say:
You see I met man named, Jesus and unlike you, He gave His life for me. He was beaten and crucified, so I could be set free.
The blood He shed now runs through my veins. It has filled me with Hope and given me purpose for my pain.
He is my Father, Protector, Provider, and Friend. He is my true love and His love will never end.
He has restored my family and given me back my life. He has made me a godly mother and a hopeful future godly wife.


Today, I choose to forgive you for all that you have done.

I choose to let go and give you to God knowing His will has been done.
Thank you for the mess and the bad choices together, we made.

It is because of you that I can give to others hope and serve Christ today.
It continues to break my heart to see the ones you're taking to hell. I give praise, honor, and glory to God that today my soul is well.
May God have mercy on you and the things you have done. And here is TRUTH- He uses you to draw people to His Son.
Goodbye Heroin you sick and evil lie. I have a life to live and my old ways have died.
Thank you, LORD for your amazing grace. It's your perfect love that has brought me to this place.
Today I have closure knowing there is no more meet or greet. Today, I have been forgiven and may you Heroin, Rest In Peace!!!


Wendi Suarez-
Therefore, I tell you, her many sins have been forgiven-as her great love is shown. Then Jesus said to her, "Your sins are forgiven." Luke 7:47-48 (NIV)
​
---
Karen Elsea
​
She was tired and she was broken
So many hurts unspoken
She didn't know if she could even feel anymore
She stumbled through the door
And as she looked around
She heard a voice from Heaven Saying you are standing on Holy ground.
The woman at the well
The Lord began to tell
Beautiful, beautiful you are
Hold your head up high, and give to me your heart
Let tears rain down from Heaven and wash away your scars.
​ Redeemed, restored, renewed All because of you! ​
​
​
"

Through Christ, hands that have cut are redeemed to be hands that bring glory to his name. Your hands: no longer weapons of self-destruction, but instruments in the Redeemer's hands, meant now to glorify God with every move."- Christine Chappell





Today is National Self-Injury Awareness Day... today I also celebrate 8 months of new life. 8 months ago I woke up on a ventilator after attempting to take my own life. After 12 years of self-mutilation, depression/anxiety, addiction, and self-hatred, I had given up on myself. My hands didn't start out as weapons of self-destruction, but after being abused by the hands of people I should have been able to trust most, I became my own victimizer. Cutting and burning, popping pills, and taking shots, engaging in behaviors that only further validated my worthlessness- these acts of self-destruction were all carried out by my hands. And in one final attempt to destroy myself, these hands put the pills in my mouth that almost ended my life.
But, stronger than the self-destruction of my hands are the nail-scarred hands of my Savior. His hands broke the cords of death that entangled me. His hands raised me back to life. His hands held my heart and refused to let it stop beating. His hands lifted my face so that my eyes could meet His- and in that moment I experienced a love and grace like I have never known before. His hands have kept mine from going back to where they shouldn't. His hands have broken the chains that once had me bound. His hands have carried me through the process of healing and into a place of freedom and redemption. My hands are now being held by His. My hands have been redeemed- no longer weapons of self-destruction, but tools for the love and power of Jesus to flow through. My prayer is that these hands of mine will glorify God with every move!
​Cailee Dean- March 1,2018

​Psalm 118:17- I will not die; but live and declare the works of the Lord!


​
​
---
Powered by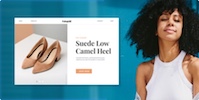 Create your own unique website with customizable templates.