From Death to Life
​By Jodi Moses
Oh what I fool! I thought it was love that you stood for! I laid it all down for you and allowed you to rock me to the core!
You stole months of my boy's lives that I'll never get back, I willingly handed them over as if they were worth the next sack.
Now I cry and live in misery and my heart wrenches with pain, It's a daily struggle just fighting to stay sane.
You haunt me with terrible memories and lies, All I can remember are two troubled little faces and their heartbreaking cries.
"Mommy, please don't go!" "Mommy, I love you!" You had me so brainwashed I thought they'd be better off if I do.
You beat me, left me broken, and stole the greatest part of my years, You left a gaping hole inside of me, exposing lies and fears.
As they lowered my son into the ground you whispered in my ear, "You're a worthless mom and you deserve these tears."
You had me praying, "God, please just let me die." I couldn't understand why I still wanted to get high.
You took everything I ever loved, my precious baby boys, Your intentions were always to steal, kill, and destroy.
I was left with nothing but the question, what have I done? My God, my God, You have forsaken me and taken my oldest son.
I try to pretend I'm okay, that everything is fine, When all I really wanted was a second chance to sing 'you are my sunshine.'
As I sat hopelessly bound by guilt and shame in that prison, I heard a still small voice whisper, "child, He has risen!"
My beloved, don't believe those lies and all that deceit, My name is Abba Father, Jesus Christ, Lord Most High and I came to defeat!
My child, submit to me, rebuke the devil, and he has to flee, I just need you to stop for a moment, know that I am God, and see.
Are you heavy laden and overwhelmed by your sin? I died just for you my love, I don't care where you've been.
"I came that You may have life and life more abundantly, My truest love, my dearest child, don't you want to be free?
I am the great I am and I am the ultimate Savior, My goal is your sanctification, to redeem your behavior.
Are you tired of living, or more like dying in hell? My child search no more, I give you rest, now come to the Well.
My love, shout the battle cry you have to proclaim, Oh my God my heart and soul will never be the same!
Your love all I ever needed, how great it is to pursue, Oh how my failures, shame, and worries have become so few.
All the pain and suffering the enemy caused in my story, My Sovereign faithful God is working for my good and His glory.
I am no longer a victim, I stand before you victorious. The Lord is my stronghold, my fortress, He created me to be glorious.
I am a child of God, Jehovah Jireh, Hosanna, my heart sings your praise, My master, it is for you that I live all my days.
In your trustworthy, loving hands, God I have found rest, Today I can stand and proclaim that I am truly blessed. ​
Karen Elsea
​
She was tired and she was broken
So many hurts unspoken
She didn't know if she could even feel anymore
She stumbled through the door
And as she looked around
She heard a voice from Heaven Saying you are standing on Holy ground.
The woman at the well
The Lord began to tell
Beautiful, beautiful you are
Hold your head up high, and give to me your heart
Let tears rain down from Heaven and wash away your scars.
​ Redeemed, restored, renewed All because of you! ​
Powered by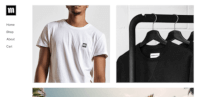 Create your own unique website with customizable templates.